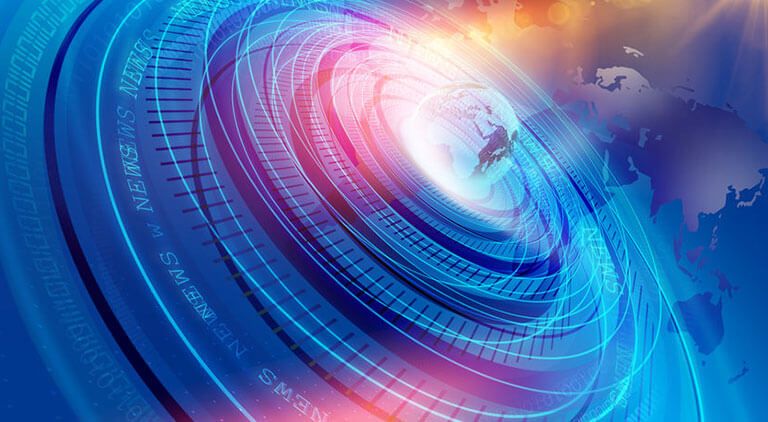 Centera Photonics and Innovium Announce Interoperability of 400GbE Product Series with TERALYNXTM Sw
Centera Photonics and Innovium Announce Interoperability of 400GbE Product Series with TERALYNXTM Switch
Hsinchu City, Taiwan. May 28, 2019 – Centera Photonics Inc., a silicon photonics optical solution provider for high performance interconnects and Innovium, Inc., a leading provider of networking switch solutions for data centers, today announced the successful interoperability of Centera's 400GbE product series connectivity solution (including 400G-AOC, 400G-SR8, 400G-DR4) with Innovium's industry-leading 12.8Tbps TERALYNX™ switch silicon. The companies will demonstrate their products at Computex Taipei 2019 at Taipei International Convention Center (TICC) from May 28 to June 1, 2019.
"Data Centers are experiencing rapid growth in network bandwidth. Thus, customers are planning deployment of next generation high performance network switches built with Innovium's 12.8T switch asic, which offer industry's highest radix and performance," said Amit Sanyal, VP of Product Management and Marketing at Innovium. "Innovium, the only provider of a low-latency, programmable 12.8Tbps switch silicon in the market, is excited to partner with Centera Photonics to announce the successful interoperability with Centera's 400G product series".
"We are excited to partner with Innovium, a leader in datacenter switching silicon, to demonstrate the performance of our 400GbE portfolio, designed with Centera's cutting-edge silicon photonic technology to achieve the speed, signal integrity, power efficiencies needed to ramp up next-generation equipment and networking platforms in datacenters. This collaboration highlights our vision to build relationships that benefit our customers and partners, and provide cost effective, flexible solutions", said Brian Lan, Centera's R&D Director.
Centera's proprietary silicon optical engine sets a new frontier for next-generation (400GbE and above) optical interconnects in datacenter applications. The MEMS (Micro-Electro-Mechanical System) optical engine platform features with small form factor, high precision semiconductor process and supreme signal integrity. The engine from silicon material is also with superb thermal management capabilities and high reliabilities. The OE (optical-electrical) platform also offers a gateway for migration of optical interconnect to next generation I/O requirement of super-high performance silicon PICs (photonic ICs).
TERALYNX offers the world's fastest 12.8 Terabits/sec throughput while delivering line-rate programmability, large on-chip buffers, breakthrough telemetry, and low-latency. TERALYNX supports 10GbE to 400GbE Ethernet and delivers 128 ports of 100GbE, 64 ports of 200GbE or 32 ports of 400GbE in a single device. Innovium's patented ground-up design in TERALYNX provides customers clear advantages in programmability, robust tunneling, low latency, power efficiency, and advanced analytics/telemetry that are essential for scale data-centers.
About Centera Photonics
Centera Photonics is an optoelectronic design house specialized in silicon photonic device designs, development and integrations. Centera dedicates on developing integrated solutions for Optical Interconnect via semiconductor MEMS technologies. Centera designs, manufactures optical interconnect modules for high performance communication. Applications include data-communication, HPC (high performance computing), storage, consumer electronics and specialty market. The company was established in 2010; main office is located in Hsinchu Science Park, Taiwan, R.O.C. For more company information, please visit www.centera-photonics.com.
About Innovium
Innovium is a leading provider of high performance, innovative switching silicon solutions for data centers. Innovium TERALYNX™ family delivers software compatible products ranging from 3.2Tbps to 12.8Tbps with unmatched power efficiency, radix, programmability, buffers and low latency. Innovium team members have a highly successful track record in delivering several generations of widely deployed data center products. The company is headquartered in Silicon Valley, California and is backed by leading venture capital firms including Greylock Partners, Walden Riverwood, Capricorn Investment Group, Qualcomm Ventures, S-Cubed Capital and Redline Capital. For more information, please visit: www.innovium.com.